Overview
Pronation is the normal movement the foot makes to absorb the impact from walking or running. It occurs once the heel strikes the ground and the foot disperses the impact, stretching and flattening the arch as the foot rolls inward. Supination is the opposite motion of pronation. The foot supinates, or rolls on its outer edge, to help with stability as we walk or run. A reasonable amount of pronation is necessary for the foot to function properly. However, when the foot arch remains flat and the foot rolls inward too much one may have excessive pronation or overpronation. This medical condition can result from continually straining the feet and wearing footwear that lacks sufficient foot arch support.
Causes
Over-pronation is very prominent in people who have flexible, flat feet. The framework of the foot begins to collapse, causing the foot to flatten and adding stress to other parts of the foot. As a result, over-pronation, often leads to Plantar Fasciitis, Heel Spurs, Metatarsalgia, Post-tib Tendonitis and/or Bunions. There are many causes of flat feet. Obesity, pregnancy or repetitive pounding on a hard surface can weaken the arch leading to over-pronation. Often people with flat feet do not experience discomfort immediately, and some never suffer from any discomfort at all. However, when symptoms develop and become painful, walking becomes awkward and causes increased strain on the feet and calves.
Symptoms
Not all foot injuries affecting runners are necessarily down to a particular running gait; it is rarely that simple to diagnose how a foot problem developed . Simply being an overpronator does not mean that a foot injury has been caused by the running gait and it could be due to a number of factors. However mild to severe overpronators tend to be at a higher risk of developing musculoskeletal problems due to the increased stresses and strains which are placed on the body when the foot does not move in an optimum manner. The following injuries are frequently due to overpronation of the feet. Tarsal tunnel syndrome. Shin splints. Anterior compartment syndrome. Plantar fasciitis. Achilles tendonitis. Bunions. Sesamoiditis. Stress fractures. Back and hip pain. Ankle pain.
Diagnosis
The best way to discover whether you have a normal gait, or if you overpronate, is to visit a specialty run shop, an exercise physiologist, a podiatrist or a physical therapist who specializes in working with athletes. A professional can analyze your gait, by watching you either walk or run, preferably on a treadmill. Some facilities can videotape your gait, then analyze the movement of your feet in slow-motion. Another (and less costly) way is to look at the bottom of an older pair of run shoes. Check the wear pattern. A person with a normal gait will generally see wear evenly across the heel and front of the shoe. A person who overpronates will likely see more wear on the OUTside of the heel and more wear on the INside of the forefoot (at the ball). A person who supinates will see wear all along the outer edges of the shoe. You can also learn about your gait by looking at your arches. Look at the shape your wet feet leave on a piece of paper or a flat walking surface.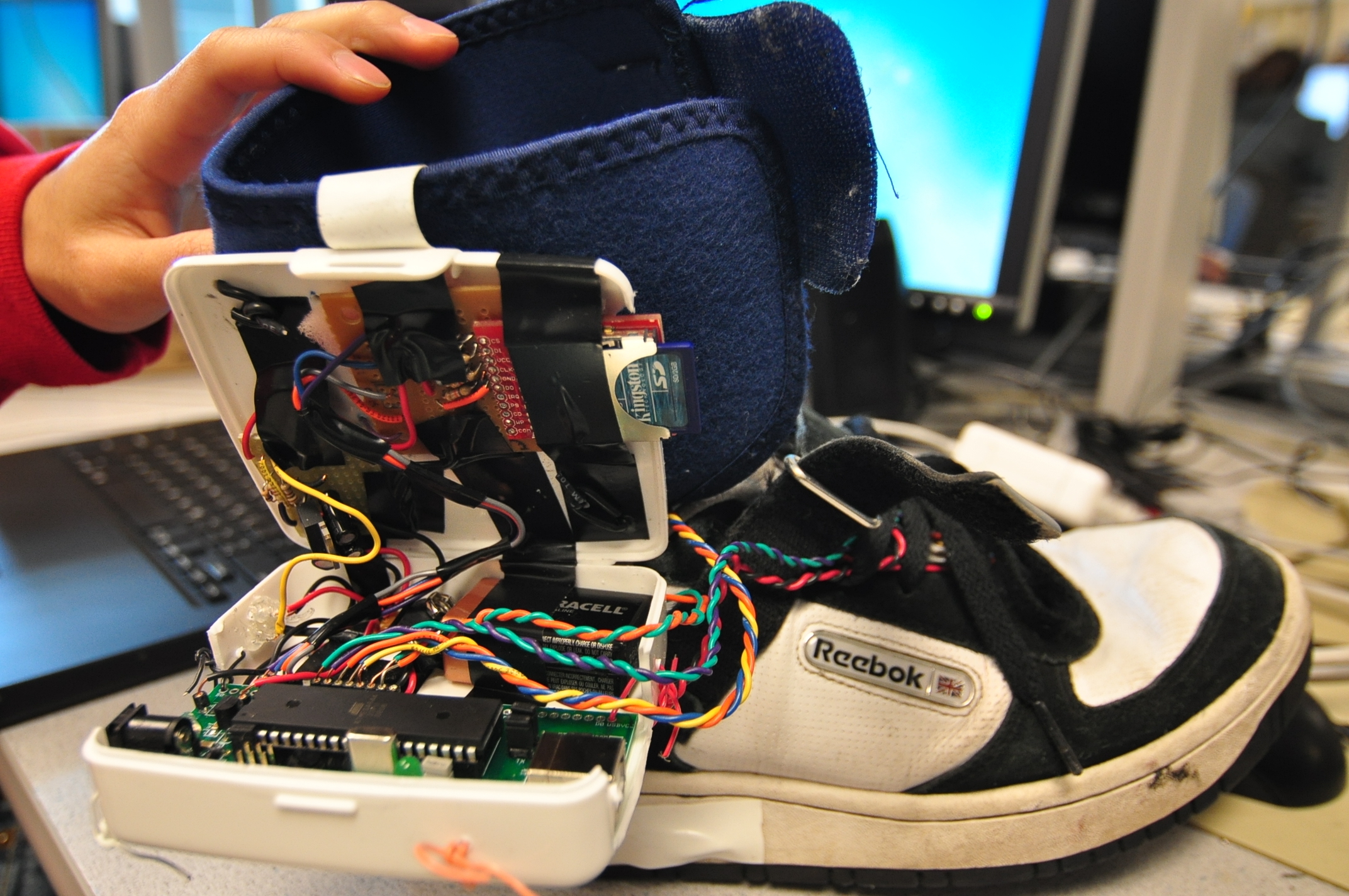 Non Surgical Treatment
Podiatrists are trained to effectively detect and management over-pronation. You can get a referral to a podiatrist from your GP if you are presenting with the pain typical of over-pronation, or you can seek private podiatric care in anyone of several registered and accredited practices across the country. Your podiatrist will examine your foot and its shape to determine whether or not over-pronation is the cause of your pain. If your podiatrist determines that it is a problem with arch support that is giving you trouble, then they can effectively remedy that lack of support with orthotics.
Prevention
Pronation forces us to bear most of our weight on the inner border of our feet. Custom-made orthotics gently redistributes the weight so that the entire foot bears its normal share of weight with each step we take. The foot will not twist out at the ankle, but will strike the ground normally when the orthotics is used. This action of the custom-made orthotics will help to prevent shin splints, ankle sprains, knee and hip pain, lower back pain, nerve entrapments, tendonitis, muscle aches, bunions, generalized fatigue, hammer toes, and calluses.